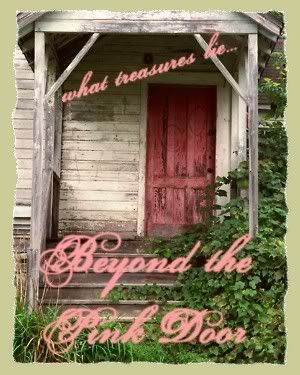 Maryann (commentor of the previous post), I don't have a website or shoppe set up yet, although I do own my domain name. I've been putting off creating a website because I'm just too afraid I wouldn't be able to keep it well stocked. Stitchin' is quite time intensive, although I LOVE LOVE LOVE it! =o]
I also dream of having a little 'brickandmortar' shoppe somewhere, but again, I don't know how I'd manage shoppe keeping and stitchin', and all the other craftythings I love to do!
Here's to goals, and dreams and leaps of faith....which I may be taking soon!
xoxo