Show and Tell Monday! Hooray me! lol Make Mine Pink has had this lil Monday event goin on for a good while now. I've always missed it, either because I didn't have anything to show or because I plumb forgot. Well here's what I've worked on this weekend:
A different sort of Christmas stocking, some little stocking sachets and a pin keep.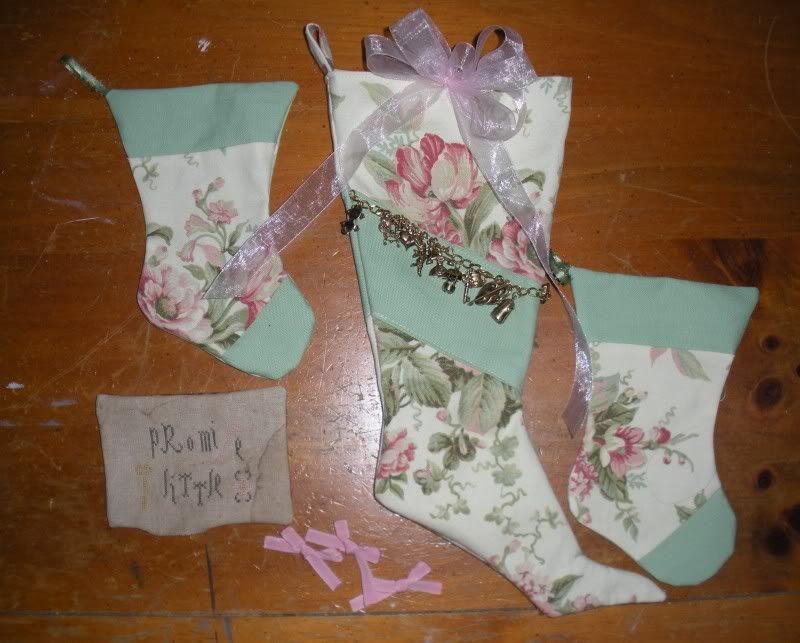 The larger stocking is embellished with a handmade bow and this sweet vintage costume charm bracelet....for now! lol She's not fully dressed; the little pink bows go on her as well.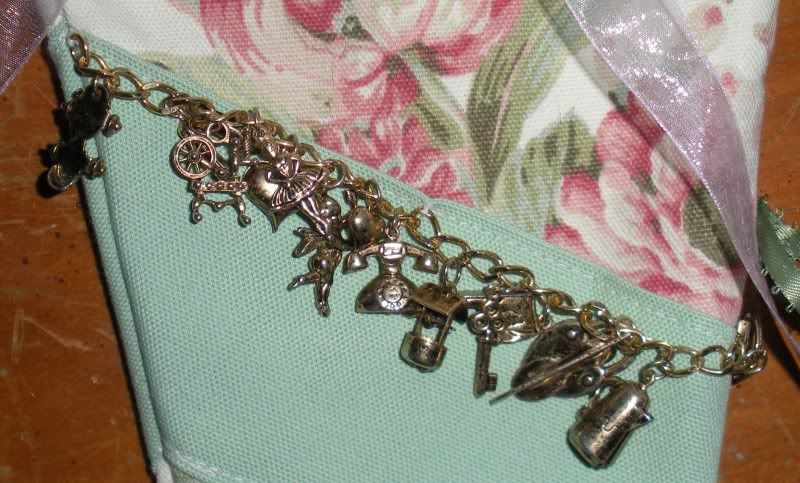 The smaller sachets will be stuffed with polyfill and lavender/rose potpourri. Of COURSE they'll get some "decking out" too! And there's the pin keep......=0]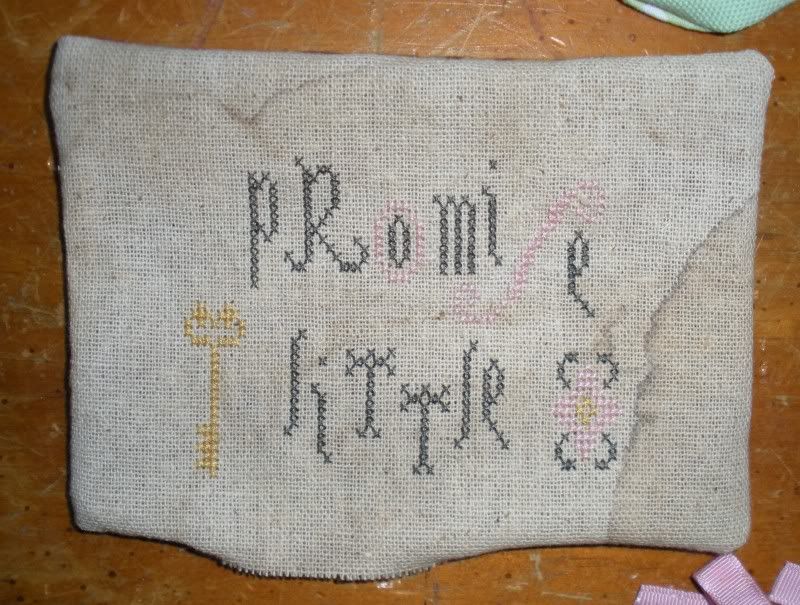 The back is a stained calico of a sort of mauvish hydrangeas on a medium burgundy background with the tiniest bit of gold. There's a companion that isn't quite ready for a peek yet.
So there you have it sweetpeas! These will all be ready for sale by end of week. I'll let you all know where you can find them. ;0] Luvins!