Well, my bloggity friends,
Brown Bee Studio
is officially on the web! I'm still so confused and feeling out of my league, but change is necessary for growth right? It's a work in progress, as am I, so bear with me as I muddle through as best I can. I will be adding product as quickly as I can make it. Please let me know what you think and know that I welcome all constructive criticism.
You will find this bright happy lil teacup pincushion on the site. This is the one whose mate I kept for myself. Proof that blue isn't always....well....blue! lol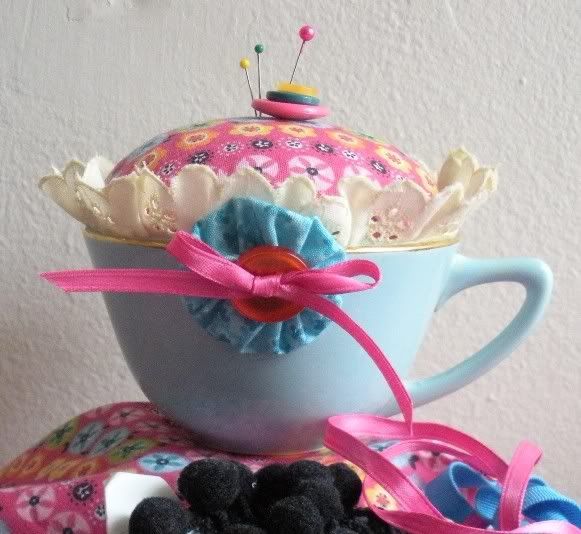 I also listed this Halloween pin keep on eBay today. I didn't get much out in the way of Halloween this year, which makes me kinda sad. Halloween's one of my favorite holidays!
Ya'll have a happy Monday and keep it pink!