Today I completed these sweet, colorblasted aprons. I thought these Asian themed fabrics were too cute together! The aqua has geta sandals and fans, the pink has little gray geisha bears with parasols amongst cherry blossoms, and the red has another interpretation of (what I think is) cherry blossoms.
This is the same one...it's reversible! **smile**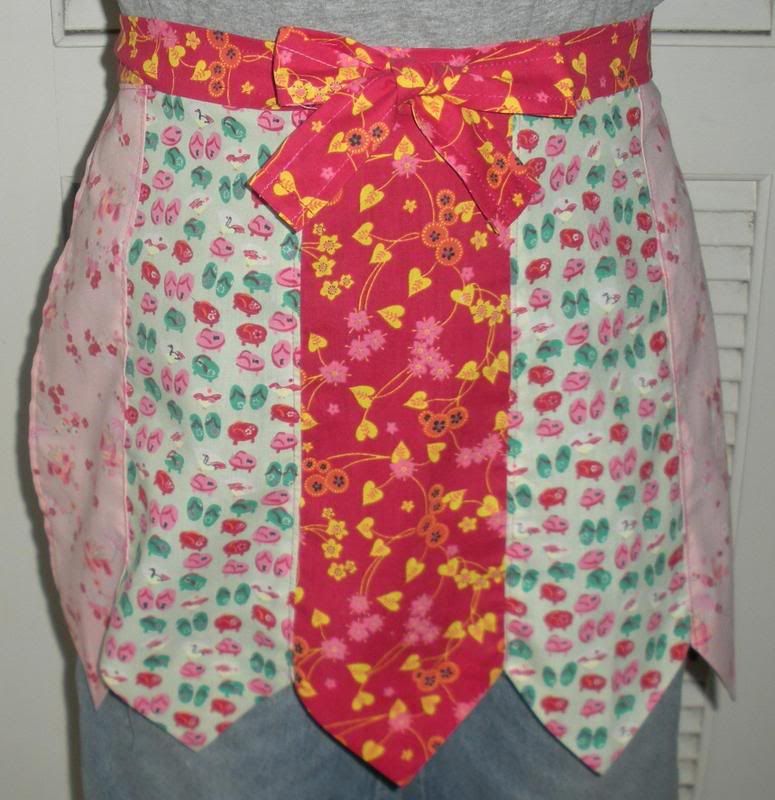 I thought I'd love this one when it was finished. It's okay, but I think I need to work on the details....it needs perfecting....
And now for the sweetest most delectable lil bon bon.....
Say hello to my little great niece Hailey. She's my nephew Leroy's lil one....such a cutie if I DO say so myself! lol Happy Show and Tell! xoxoxo Andie