This has been a goodie filled week for Miss Andie Bee, indeed! In the middle of a VERY nerve frazzling, fraught with stress work week, I received the nicest surprise in my mail box. I smelled it WAAAAAY before I even got to the boxes...thought "Well some lucky joker got somethin' really good in the mail today!"....and lo and behold! The lucky joker was ME. lol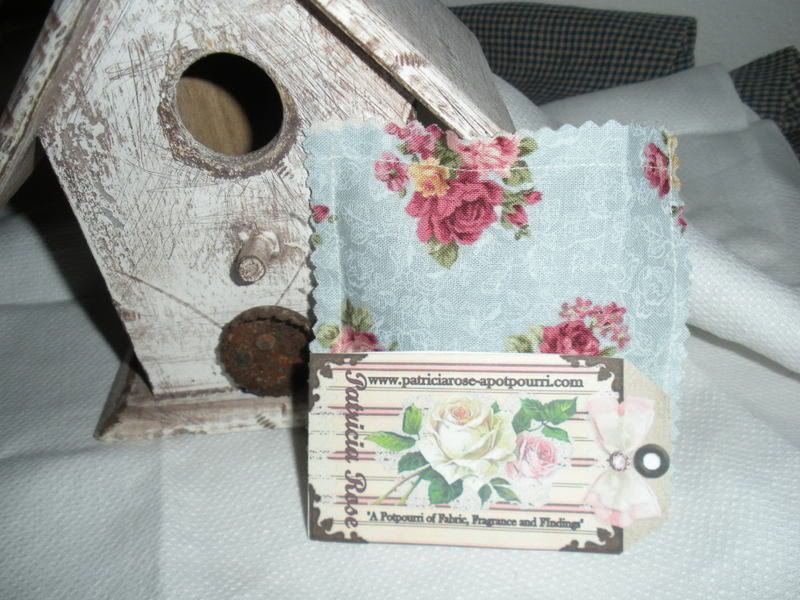 The pretty little sachet you see in the pic was kickin' up all the fuss. =o) It came to me compliments of
Pat at Patricia Rose
. I tell you, it smells absolutely DIVINE!
Today I received a goodie box I won from
Francie of The Scented Cottage
. She had a blog contest and somehow I was the lucky winner. Just LOOK at all that came in my box!!!
A couple of loverly Christmas tokens and a little package of her simmering potpourri....mmmmmmm! And a mystery box within the box.....whatever could be in THERE?!
OMG OMG OMG! Just LOOOOK.....the cutest little teacup candle EVER in life, complete with little faux lemon slice and demitasse spoon. And didja see didja see?! There's a little bee on the spoon, and on the cup too, and Francie even put little bee stickers on the box. ON TOP of all THAT...this candle smells just as heavenly as her potpourri, and Pat's too! They got my house smellin' all Christmasy and we haven't even eaten the turkey yet. lol
But WAIT...there's MORE!!!!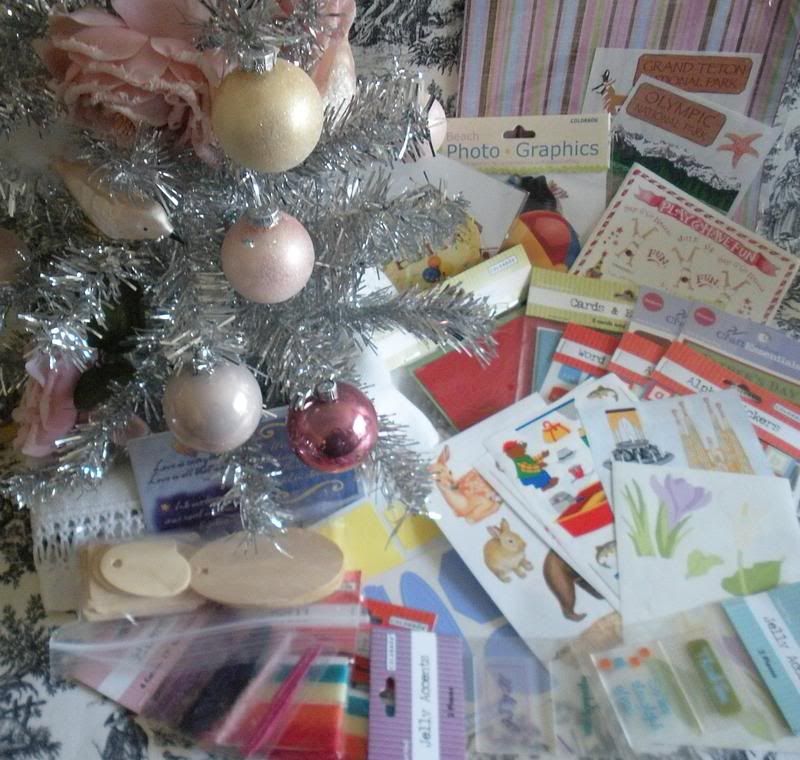 Peep all the FANTABULOUS scrapbookin goodies Francie included. Stickers, and embellishments, and little wooden tags...papers, and cards and die cuts! I tell ya'll....not only does it smell Christmasy...it looks it too! xoxo Andie