Well, hello there blogland! lol Here's a couple of things I completed and listed this weekend. I was a busy lil Queen Bee, wasn't I? ;o)
I really do love stitching this type of sampler style goodies, but primitive usually entails NOTHING girly. So I also whipped up this sweet lil shabby chic strawberry sachet for a lil prettification.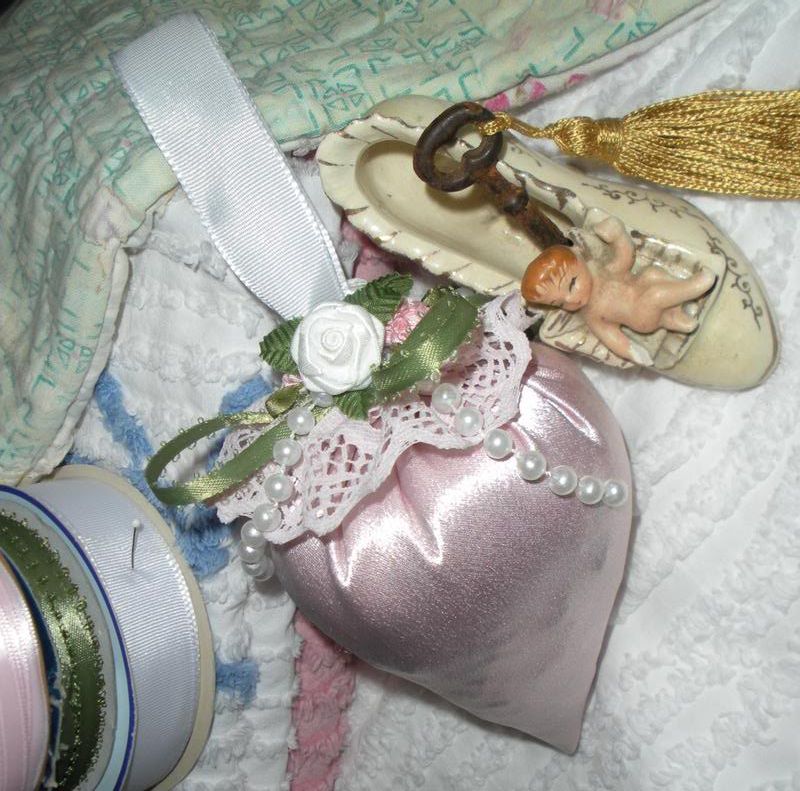 Please forgive the photo...I'm still working on those skills.
Thank ya'll for visitin' me and Happy Monday!
P.S. Sorry darlins, the little angel shoe isn't up for grabs. She belonged to my Memaw, so she's stayin' with me! =o)