Haaaay bloggity darlins'! I know I've been MIA for a lil bit, but I'm back and ready to get down to some serious business. :o)
Yesterday, I was out and about doing all kinds of tedious lil had to be done errands, and when I came back, I went straight to the mailbox. Nothing there but the usual suspects...junk mail and whatnot. So I go back to the car, grab my little JoAnn bag, and up the stairs to my door I go.
And what to my wondering eyes should appear, but a smallish Priority Mail box from my sweet friend Carrie Gonzalez!!! WOO HOO!! (Carrie's the co-owner of
Noelle Garrett Designs
What eye candy her creations are!)
Anywho, I got into the house, and promptly flung all but the box on the couch. I HAD to get into that box cause I KNEW there was a treasure in there! Sure enough, I'd received the buttons Carrie so graciously sent me.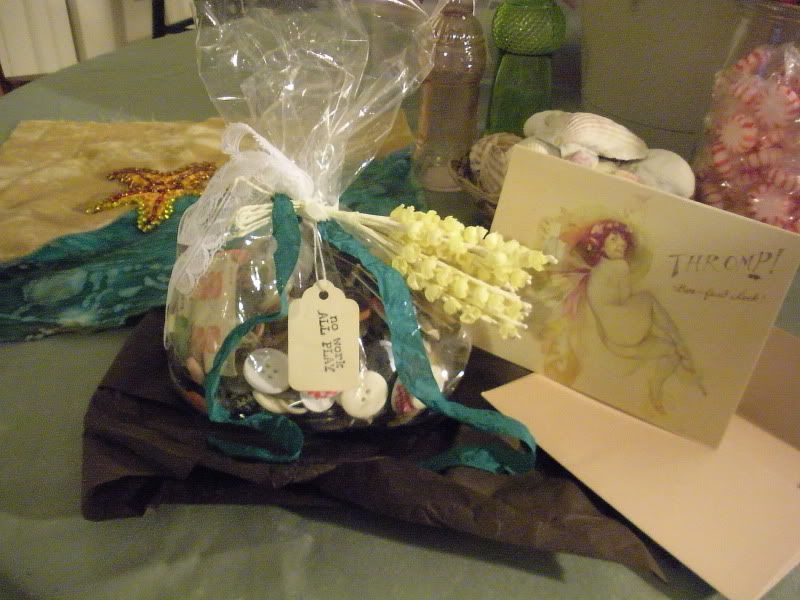 She tied it up so prettily with a bit of vintage seam tape and lace, and added the cute tag and a bunch of happy yellow vintage millinery flowers.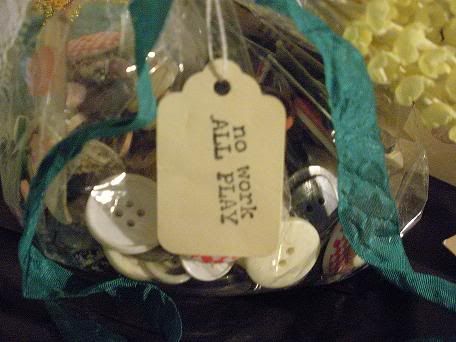 Carrie also wrote me a sweet note on this cute card....
Cheeky lil heffa, that adorable fairy gal! LOL I love her, I love the buttons, and I love my friend Carrie! Y'all have a good good day! xoxo AndieBee